How I got my first Kimono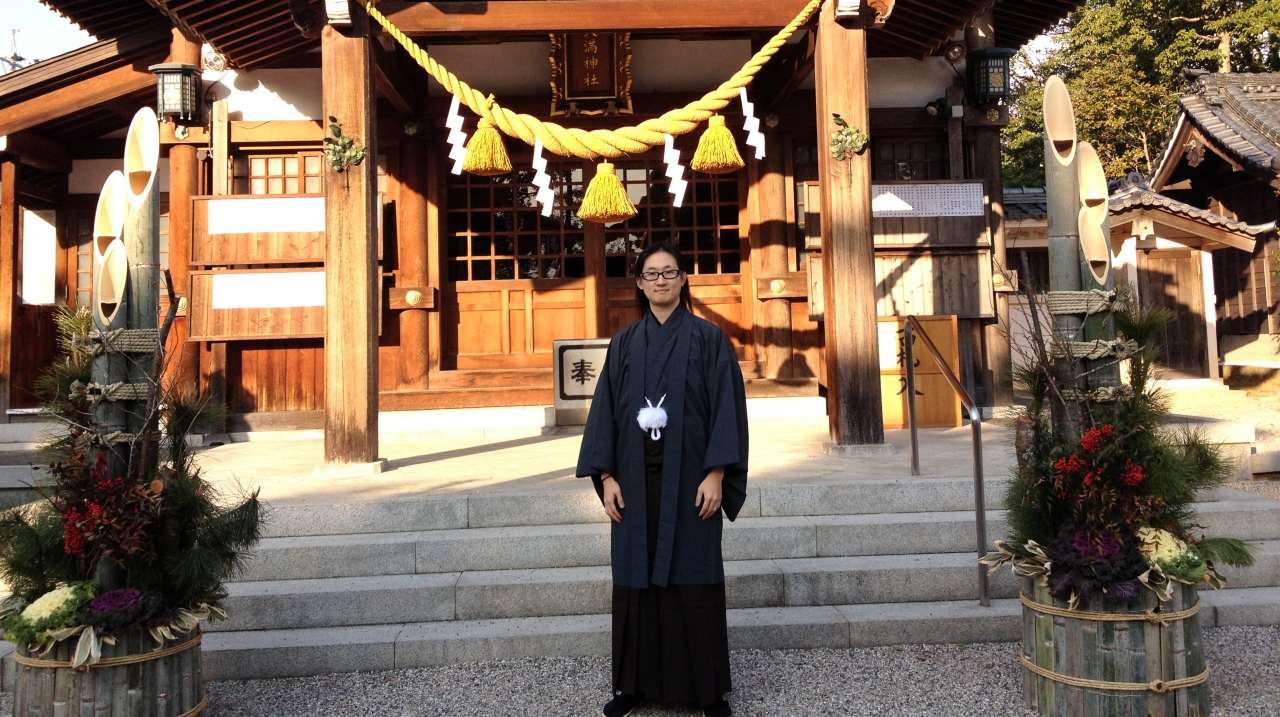 Have you ever seen any Japanese dressed in Kimono?
Well, even me who lives in Japan doesn't see it very often.
So when it comes to being an ideal Japanese, it was obvious that I should be wearing that traditional cloth.
By the way, if you are interested in trying on a kimono, for both men and women, we Japanese are more than happy to help and glad to see you in our traditional dress.
some people might say it is a violation of culture, but we don't think that way.
If we see a foreigner wearing kimono, and if they look happy, we will also be happy and appreciate your interest in our culture.
So if you are interested in dressing in kimono, have questions, feel free to comment or contact me!
Today, many young Japanese will say that they have worn kimono on special occasions, such as the coming of age ceremony. But not in their ordinary life.
Kimono has been not so familiar to our daily life, but that is the kind of kimono I wanted.
I have worn Yukata before, but back then, even though I was Japanese, I did not know the exact difference between Kimono and Yukata
Kimono (literary means things to wear. It includes many kinds of kimono)
Yukata (originally meant for a cotton simple kimono mainly worn after taking a bath. Today, Yukata is one of Kimono, worn without inner kimono.)
One thing I knew was, Kimono will be more expensive than Yukata.
To the second-hand shop
So, since I knew that brand new kimono will cost a lot, I went to some of the second-hand shop to look for used kimono.
But there were not many men's kimono in second-hand shops, and even if they do, it always comes in blue, green or gray, typical colours.
anyway, I wanted my first kimono, so I tried out the blue one.
But when I tested that used kimono on me, I realized that not any of these kimono will fit me because they are too small for me.
Yes, in the old days, people were a lot smaller than now.
I tried to find the used kimono which will fit my size, but no matter how many shops I go, I could not find them.
Does this mean, that I will have to buy myself a new kimono?
Let's see what kimono shops will have
I visited one of the kimono shops where they sell brand new kimono in the roll of fabric.
"Hi, I'm looking for everyday kimono"
And guess what, the shop clerk brought rolls and rolls of silk fabrics.
I wasn't very interested in expensive silk kimono which you can not wear them every day, but that salesperson was desperate.
He typed in some numbers to his calculator to show me how much the fabrics are, and there it said
¥400、000
four hundred thousand yen, which is about $4000 US dollars.
seriously?
I can not pay that amount of money on everyday wear.
This was ridiculous.
Used kimono, not in my size.
New kimono, too expensive
What's next?
Off the shelf polyester kimono
I went on the internet to find men's reasonable kimono, and there I found polyester kimono which is already made to a certain size.
since its not silk, the price of this kimono was very reasonable, and they had varieties in size which can cover my size.
Back then, I really wanted to practice wearing kimono, so I used quite a bit of money and bought these sets of kimono.
Black single kimono
Light green lined kimono and haori
Dark green lined kimono and haori
Dark blue summer kimono and haori
Black hakama pants
Striped hakama pants
That means 4 kimono, 3 haori jackets, and 2 hakama pants.
I was stupid enough to buy a kimono for a whole closet on my first try.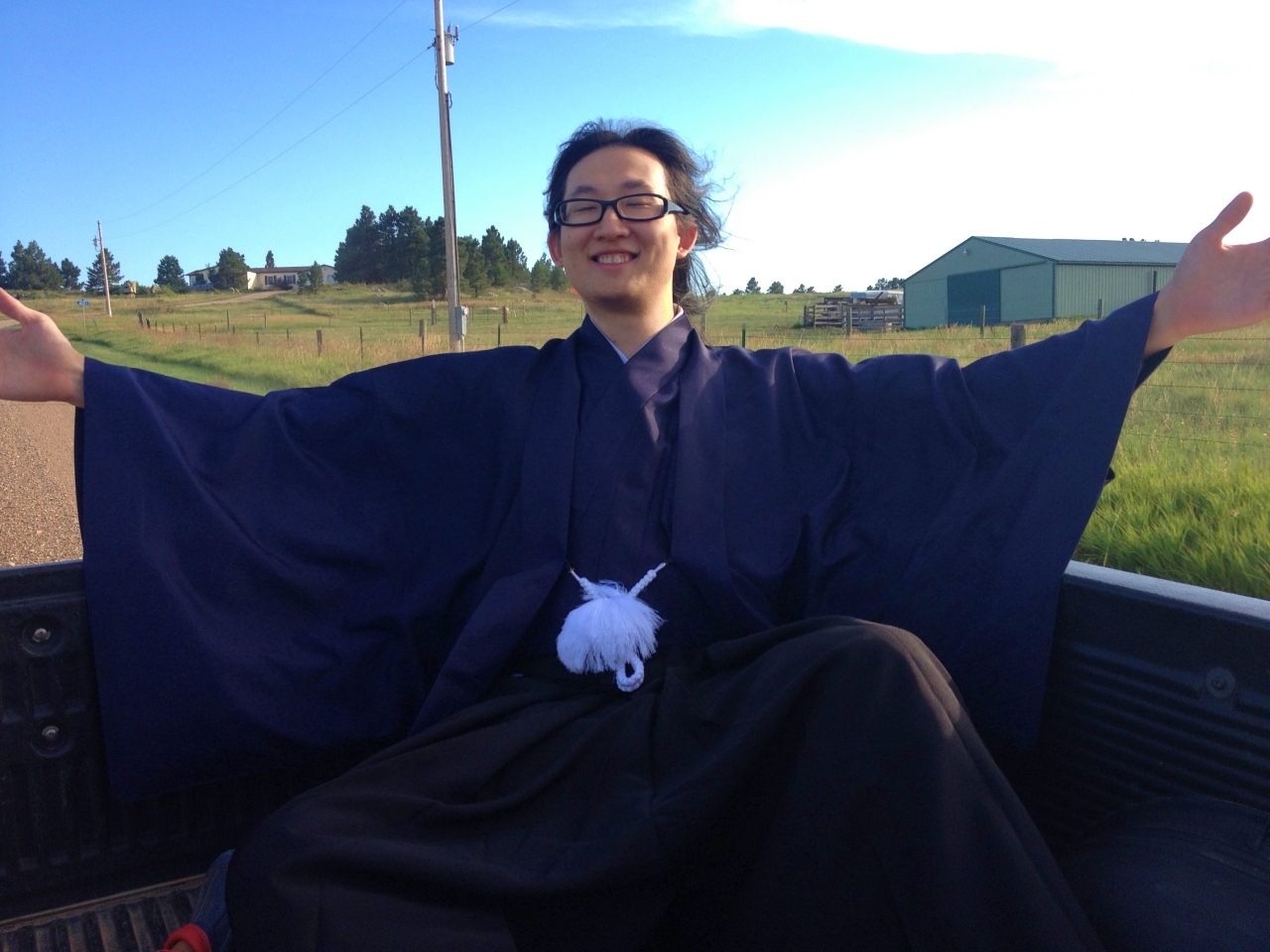 the next thing I must do is to practice wearing the kimono.
I will write about how I practiced this and what kind of mistakes I have made, in the next post.
コメント